69th Annual Trail Ride
August 4-10, 2024

Our End of Summer Trail Ride has been around for 69 years — the longest of any events we offer! Some of our guests have been attending since the first years of this event.
This event is all about fun. Equine enthusiasts do most of their trail riding early in the morning to avoid the intense afternoon heat. More than half the guests attending don't bring a horse. These folks come for the river, relaxation and fun! Most guests spend their afternoons at the river floating, swimming or just relaxing. The evenings are filled with music and dancing on our outdoor dance floor.
Gates open Saturday, July 27, 2024 at 8:00 a.m. No arrivals before this date allowed. Daily camping fee of $30 per trailer will be added for guests arriving before Friday, August 2, 2024. Guests will be charged from the date they arrive through the end of the event. No refunds are given for early departures. Late arrivals will be charged a pro-rated package rate. Please call for pricing and specific details about arriving late.
Your admission for the week includes all of the activities listed as well as 3 meals per day (Sunday morning through Friday evening) and camping with electric and water hookup. A package without meals included is also available. Guests purchasing this option may pay for meals as they go through the line (CASH ONLY).
BUCKLE ELIGIBILTY REQUIREMENTS:
FULL PACKAGE ADMISSION: Guests must be registered for a minimum of 3 days or pay the equivalent of 3 days admission.
PARTIAL PACKAGE ADMISSION (No meals included): Guests must be registered for the full week or pay the equivalent of the full week admission.
Make your plans now to attend the most exciting event of the year at Cross Country Trail Ride!
NASHVILLE ENTERTAINER in Concert
DANCES NIGHTLY with music provided by Jonesey
FUN SHOW
TACK SALE
ORGANIZED TRAIL RIDES DAILY
CATTLE SORTING CLINIC
JACKPOT CATTLE SORTING
CORNHOLE TOURNAMENT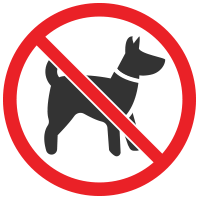 No dogs are allowed at this event. We welcome service dogs, but only service dogs not pets. Guests will be asked to register service dogs with our office upon arrival and will be expected to keep the dog under control and on a leash at all times the animal is outside a trailer. Guests will be asked to describe the task their service dog is trained to perform for them. A certificate from the internet or a service dog vest will not be adequate verification.
Call 573-226-3492 to make your reservation!
The best equine vacation in the United States at the most affordable price.