31st Annual Trail Ride
July 3-6, 2024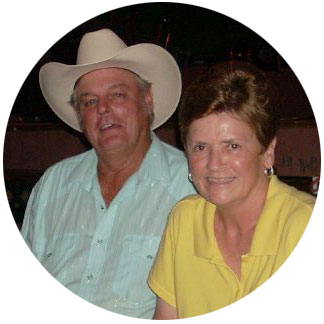 Cross Country Trail Ride owners, Jim and Jane Smith, are proud of their country and offer this event as a celebration of the United States of America. The weekend is packed with activities such as dances, concerts and the largest fireworks display in the area! It should be a great time for the whole family!
The weather is hot this time of year, but that only makes the Jacks Fork River more inviting and since it surrounds the back side of our campground – guests have a convenient access in three different areas. Plus, with the town of Eminence only 1/2 mile away, there is plenty of opportunity for you to rent a canoe or tube for floating.
After trail riding in the morning and tubing or floating in the afternoon, let a dance under the stars top off your evening. There will be a dance each evening with music provided by Jonesey. The area's largest fireworks display will light up the night sky Friday evening and Saturday evening a Nashville entertainer will be on stage. Tickets will be available for the general public to purchase for both of these activities. All of this plus 3 meals per day Wednesday morning through Saturday evening and camping is included in the admission for the weekend. A package without meals included is also available. Guests purchasing this option may pay for meals as they go through the line.
NASHVILLE ENTERTAINER in Concert
DANCE Nightly featuring JONESY (Wednesday thru Saturday)
FIREWORKS DISPLAY
CATTLE SORTING CLINIC
JACKPOT CATTLE SORTING
CORNHOLE TOURNAMENT
Guests will be charged from the date they arrive through the end of the event. No refunds are given for early departures. Late arrivals will be charged a pro-rated package rate. Please call for pricing and specific details about arriving late. You may arrive as early as 8:00 a.m. Saturday, June 29, 2024. A daily camping fee or $30 per trailer applies for guests arriving before July 3, 2024. You may bring dogs to this event. NO VISITOR PASSES AVAILABLE DURING THIS EVENT.
BUCKLE ELIGIBILTY REQUIREMENTS:
FULL PACKAGE ADMISSION: Guests must be registered for a minimum of 3 days or pay the equivalent of 3 days admission.
PARTIAL PACKAGE ADMISSION (No meals included): Guests must be registered for the full week or pay the equivalent of the full week admission.
Reservations are strongly recommended, although not required. Call 573-226-3492 to make a reservation.
We hope you will make plans today to come out and celebrate our country's birth!
Call 573-226-3492 to make your reservation!
The best equine vacation in the United States at the most affordable price.