53rd Annual
October 1-7, 2023
Welcome to one of the most beautiful times of the year in the Ozarks! Riders will experience some of the most breathtaking scenic views in the state of Missouri at this time of year. Our fall foliage is nearing its peak and the weather is beyond believable for horseback riding. The crystal clear waters of the Jacks Fork and Current River reflect the vibrant colors of the changing foliage to make picture perfect photo opportunities.
We offer nearly 300 miles of cut trails for you to traverse among which there are several dramatic scenic views from the top of hills and bluffs. Our weather is normally very nice with temperatures ranging from low 50's to mid 70's. This event is attended by serious trail riders who come to ride all day, but also enjoy the evening activities. There are many kids of varying age groups attending this event, which makes it a great time for families to vacation with us. We encourage you to take advantage of this incredible time of year in the Ozarks. The trails are cool and wooded and very lush along the waterways. Adults and kids will both have a great time during this event!
JOSH KISER in concert
DANCE Nightly with music provided by Jonesey
FUN SHOW
TACK SALE
ORGANIZED TRAIL RIDES DAILY
CATTLE SORTING CLINIC
JACKPOT CATTLE SORTING
EQUINE CLINICS
With space sold out before the event ends, it is important for you to make advance reservations. The required deposit for advance reservations is $30 per stall, $10 per campsite, and a $50 reservation fee. Your admission includes 3 meals per day, camping with electric and water hookup or primitive camping, nightly dances with music provided by Jonesey, a guest performance on Tuesday evening by a Nashville entertainer, a fun show, a tack sale, equine clinics, cattle sorting, and daily organized trail rides.
Gates open Saturday, September 23, 2023 at 8:00 a.m. No arrivals before this date allowed. Daily camping fee of $30 per trailer will be added for guests arriving before Friday, September 29, 2023. Guests will be charged from the date they arrive through the end of the event. No refunds are given for early departures. Late arrivals will be charged a pro-rated package rate. Please call for pricing and specific details about arriving late.
Reservations are strongly recommended, although not required. Call 573-226-3492 to make a reservation.
BUCKLE ELIGIBILTY REQUIREMENTS:
FULL PACKAGE ADMISSION: Guests must be registered for a minimum of 3 days or pay the equivalent of 3 days admission.
PARTIAL PACKAGE ADMISSION (No meals included): Guests must be registered for the full week or pay the equivalent of the full week admission.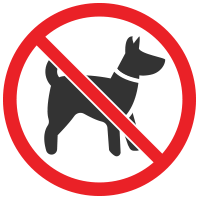 No dogs are allowed at this event. We welcome service dogs, but only service dogs not pets. Guests will be asked to register service dogs with our office upon arrival and will be expected to keep the dog under control and on a leash at all times the animal is outside a trailer. Guests will be asked to describe the task their service dog is trained to perform for them. A certificate from the internet or a service dog vest will not be adequate verification.
Call 573-226-3492 to make your reservation!
The best equine vacation in the United States at the most affordable price.