59th Annual
June 11-17,  2023

The kids are out of school for the summer, they love to ride horses and you're looking for a vacation spot. Cross Country Trail Ride will be heaven for both you and your family. We provide a safe, clean, family-oriented vacation for equine enthusiasts. Kids are able to ride safely on their own and parents are able to relax and enjoy themselves and their children.
This is a large event with attendance averaging from 1,000 to 1,300 guests. If you want your kids to have memories of summer camps or family vacations like you had when you were a child, this is the event for you! Stalls are mandatory. Your admission includes 3 meals per day beginning Sunday morning and ending Friday evening, camping with electric and water hookup. A package is also available that does not include meals. If you choose this package you may purchase meals as you go through the line.
DILLON CARMICHAEL in concert
Nightly dances with music provided by Jonesey
Fun show
Organized trail rides leaving camp each morning
Cornhole Tournament
Cattle Sorting Clinic
Jackpot Cattle Sorting
Gates open Saturday, June 3, 2023 at 8:00 a.m. No arrivals before this date allowed. Daily camping fee of $30 per trailer will be added for guests arriving before Friday, June 9, 2023. Guests will be charged from the date they arrive through the end of the event. No refunds are given for early departures. Late arrivals will be charged a pro-rated package rate. Please call for pricing and specific details about arriving late. Check out Sunday, June 18, 2023 at 5:00 p.m. (No extended stays available.)
BUCKLE ELIGIBILTY REQUIREMENTS:
FULL PACKAGE ADMISSION: Guests must be registered for a minimum of 3 days or pay the equivalent of 3 days admission.
PARTIAL PACKAGE ADMISSION (No meals included): Guests must be registered for the full week or pay the equivalent of the full week admission.
Summer weather is definitely here for this event with temperatures in the upper 80's to mid 90's and high humidity. Since it is a hot time of year, the high temperatures make the Jacks Fork River a must-experience event for all visitors. Whether you like to swim, canoe, tube or just lay at the water's edge and relax, there is fun available for everyone.
Reservations are strongly recommended, although not required. Call 573-226-3492 to make a reservation.
There are many kids of varying age groups attending this event, which makes it a great time for families to vacation with us. We encourage you to take advantage of this incredible time of year in the Ozarks. The trails are cool and wooded and very lush along the waterways. Adults and kids will both have a great time during this event!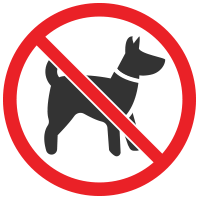 No dogs are allowed at this event. We welcome service dogs, but only service dogs not pets. Guests will be asked to register service dogs with our office upon arrival and will be expected to keep the dog under control and on a leash at all times the animal is outside a trailer. Guests will be asked to describe the task their service dog is trained to perform for them. A certificate from the internet or a service dog vest will not be adequate verification.
Call 573-226-3492 to make your reservation!
The best equine vacation in the United States at the most affordable price.