25th Annual
October 22-28, 2023
This is an event that appeals to a true trail rider! Imagine riding down a wooded trail, suddenly you leave the forest behind as you pull onto a hill overlooking Cross Country Trail Ride. You are able to see for miles in all directions since there are no leaves to block your view. It is a remarkable experience and indescribable to those who haven't experienced it.
You might also be witness to native whitetail deer jumping smoothly out of your way as they are startled from a feeding area by your presence or the flight of an eagle as you cross the clear water of the Jacks Fork or Current Rivers. These things are experienced on a daily basis during this event.
Average attendance is approximately 600 guests. We provide a noon meal cooked on the trail that will tempt anyone. Normal menu items will include BBQ pork steak, beef brisket, homemade vegetable soup and chili, homemade donuts and much more. We cook on the trail each day Monday through Friday, weather permitting.
While the temperatures can sometimes be a little cool the food makes your trip out on horseback well worth the effort! Average temperatures range from low 40's to mid 70's. We serve meals at camp in the dining hall and dances are held there as well. With such a small group of guests we guarantee you'll know almost everyone by the end of the week. Guests enjoy this event so much they won't tell their friends about it for fear it will grow too large! If you're looking for some fun at the end of the riding season this would be a great time for anyone.
AFTERNOON CONCERT featuring STRAIGHT COUNTRY
Nightly dances with music provided by Jonesey and Logan Creek Band
Tack Sale
Organized trail rides daily with lunch home cooked on the trail
Cattle Sorting
Horsemanship Clinic by Geno Middleton
MagnaWave Clinic by Keith and Helen Smith
You may arrive as early as 8:00 a.m. Saturday, October 14, 2023. No arrivals before this date allowed. A daily camping fee of $30 per trailer will be added for guests arriving before Friday, October 20, 2023.  You will be responsible for your own meals until October 22. Your admission includes 3 meals per day, camping with electric and water hookup, a nightly dance with music provided by Jonesey and Logan Creek Band, a tack sale, admission to all scheduled activities, and daily organized trail rides. Our organized trail rides are provided for your convenience, but are not mandatory. Feel free to ride on your own at any time.
BUCKLE ELIGIBILTY REQUIREMENTS:
FULL PACKAGE ADMISSION: Guests must be registered for a minimum of 3 days or pay the equivalent of 3 days admission.
PARTIAL PACKAGE ADMISSION (No meals included): Guests must be registered for the full week or pay the equivalent of the full week admission.
Guests will be charged from the date they arrive through the end of the event.  No refunds are given for early departures. Late arrivals will be charged a pro-rated package rate. Please call for specific details and pricing if arriving late.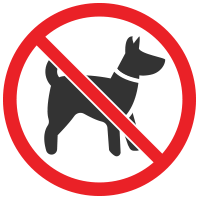 No dogs are allowed at this event. We welcome service dogs, but only service dogs not pets. Guests will be asked to register service dogs with our office upon arrival and will be expected to keep the dog under control and on a leash at all times the animal is outside a trailer. Guests will be asked to describe the task their service dog is trained to perform for them. A certificate from the internet or a service dog vest will not be adequate verification.
Call 573-226-3492 to make your reservation!
The best equine vacation in the United States at the most affordable price.